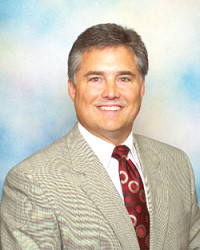 Mr. Elder has over 20 years experience in the insurance, venture capital, and investment company industries with extensive knowledge in finance, administration, and accounting.
His operational and management background provides insight and solutions to achieve bottom line objectives in selling your business in Texas, Louisiana, Oklahoma, Arkansas, Kansas, Mississippi, Kansas, and Tennessee.
His experience with business mergers and acquisitions includes the negotiation of a multi-million dollar acquisition of a privately held insurance group by an international reinsurance conglomerate.
As part of an business acquisition team for a private investment company he performed due diligence and analyzed companies targeted for acquisition. His proven success in achieving results in diverse business and organizational conditions, along with the vision to develop and implement successful action plans, enables him to assist sellers and buyers in bringing about successful ownership transfers to the benefit of all parties.
He and his wife, Celeste, live in Austin, Texas.
For 3 consecutive years, Jeffrey Elder has been recognized as the recipient of the Chairman's Circle Award given out by the International Business Brokers Association (IBBA) during its annual conferences. The Chairman's Circle Award recognizes those who closed one or more business deals amounting to $3 million and above in total purchase price during the calendar year.
"As the largest international association for business brokers, it's important for the IBBA to recognize individuals like Jeffrey who are leaders in this industry and who display the high standards of skill and excellence that the IBBA promotes," stated Jeffrey Snell, IBBA Board Chair.
The IBBA is the world's premier organization operating exclusively for professionals and firms engaged in business brokerage. The Member Excellence Awards Gala that the IBBA puts on during their annual conference gives winners the recognition they deserve for their achievements, while also giving their IBBA colleagues the opportunity to engage with them and learn from their experience. The IBBA provides business brokers with education, conferences, professional designations and networking opportunities. As an exclusive education opportunity, it offers coursework and seminars required to obtain its prestigious Certified Business Intermediary (CBI) certification.
You are at the right place if you are looking for help with Mergers & Acquisitions in Austin.  With significant experience in multi-million dollar M&A deals, do not hesitate to contact us for your Austin M&A needs.